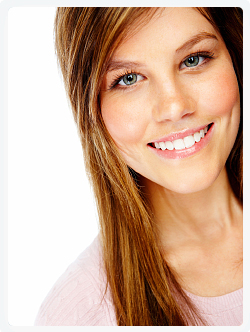 At Austin Dental Center, we are committed to providing a full range of services that will help promote the health and appearance of your teeth. Your health and comfort are our first concern, and we strive to provide innovative services and a comfortable, caring environment. We realize that many people delay seeking dental help, and we can assure you that your comfort and needs are very important to us
Great dental health begins with regular preventive care so you can ensure that your teeth are healthy at any age, and that minor problems are resolved as quickly and painlessly as possible. However, sometimes there are occasions and circumstances that call for extensive treatment.
For these reasons, we offer a host of services that are designed to improve the appearance and health of the teeth and gums, including whitening, porcelain crowns, natural-colored fillings, implant restorations, emergency dentistry, and much more. We can help you create and maintain a more beautiful smile and also help your teeth remain strong and functional throughout your life.
If you have been delaying seeing a professional about your teeth or gums, Austin Dental Center urges you to discuss your concerns with our staff. We are here to help
Good dentistry isn't just about treating the problems that are already present. Prevention is key to a healthy smile. Schedule your visits at least once every six months to help avoid more extensive problems that require ongoing treatment.
Learn More
Austin Dental Center uses multiple techniques to achieve a whiter smile. We utilize a one visit chairside technique as well as custome fitted take home whitening systems. At your initial consultation visit, we'll talk about the ideal procedure for you, as well as the expected results you can see. Although results do vary, most people can expect very noticeable results. A healthy, bright smile is surprisingly affordable. Isn't it worth your investment today?
Learn More
A single missing tooth once meant an unsightly problem. Two or more missing teeth often meant ill-fitting dentures or partial dentures that did little for the quality of your smile. Austin Dental Center has a solution – implant restorations. For many people this is the best way to recreate the smile you once treasured.The implant replaces the actual root of the tooth. A crown is then created around the implant, giving you a tooth that looks and feels natural. Partial dentures and full dentures can also be secured by implants.
Learn More
People today are uncomfortable with the idea of mercury-based fillings in their mouths. Austin Dental Center uses mercury-free, tooth-colored, and nature-mimicking bonded composite fillings on both the front teeth and back teeth. From composite fillings to porcelain onlays, we'll be happy to create a solution that's ideal for your mouth.
Learn More
Crowns are often the best way to restore a damaged tooth and return the tooth to proper function. All ceramic crowns, because they have no metal framework, do not leave a grey line at the gum line and can be used in most situations. They are the most natural looking crowns available today.
Learn More
Decay and cracks lead to fillings. Tooth colored fillings, also called composite fillings, offer durable beauty that mimics the natural appearance of teeth. They can be in back teeth and in front teeth or more visible areas and can be placed in just one visit.
Learn More
Just about everyone would like to have a more attractive smile. And one of the best ways to achieve that is with straighter teeth. Unfortunately, many people have put off having their teeth straightened because of the embarrassment of having to wear metal braces. But now, thanks to Invisalign® technology, you don't have to wait any longer! Austin Dental Center is proud to now offer this revolutionary new dental technology to our patients. Thanks to Invisalign®, you can have the straighter teeth you've always wanted!
Learn More
Austin Dental Center offers preventive programs and non-surgical services such as scaling and root planning to help you maintain your periodontal health. Non-surgical methods can often be employed to treat early periodontal problems. If further treatment is necessary, Dr. Glennon has a team of excellent specialists he works closely with to achieve the highest level of care.
Learn More
When the "nerve" or "pulp" in the middle of the tooth is damaged or infected, it can become painful and needs to be removed. A root canal removes this tissue and replaces it with an inert filling material. Root canal treatment allows you to keep your natural tooth that is damaged and restore it to function, instead of pulling it. Root canal treatment has a bad reputation as being painful, but it can often be performed comfortably with little or no post-operative pain.
Learn More
Painful dental emergencies almost never happen during convient times, so Austin Dental Center does everything it can to to meet the dental emergency needs of our patients. At Austin Dental Center, we can often evaluate and treat the emergency on the same day. Call to schedule an appointment – (512) 454-0414
Learn More