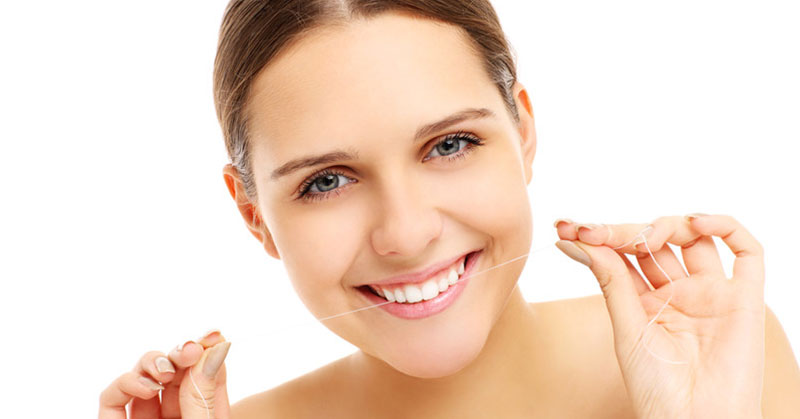 Dental implants don't necessarily require complicated care, but they do require slightly different care than natural teeth. Once you get dental implants it's important to consistently clean them and give them the TLC they need in order to having a lasting impact.
Recommended Products
Some oral hygiene products that you should use to take care of your dental implants are the same as what you would use for natural teeth, but there are products that are better to use than others. Here are a few:
Quality Dental Floss – In order to clean around the abutments and prevent loose particles from becoming stuck in your gumline, it's just as important to floss with dental implants as it is with natural teeth.
Tartar Control Toothpaste – Even though your dental implants are not susceptible to tooth decay it's important to use good toothpaste that is gentle and not abrasive.
A Soft Toothbrush – Use a toothbrush with softer bristles so that your gums are protected from getting irritated.
Antimicrobial Mouth Rinse – This will help to prevent infection.
A Waterpik – A good waterpik will stimulate healthy gums and loosen up food particles that you don't reach with flossing.
Your dentist may have samples and specific recommendations based on your own dental history and mouth structure so you should definitely have a conversation with them about which products may be best for your dental implant care. The state of your gums and how sensitive they are may determine this. Also, if you're prone to getting a dry mouth, there are products that you can use regularly that are specifically designed to keep your mouth hydrated and keep gum disease at bay.
Regular Dental Visits
Many people think that because dental implants aren't your natural teeth and therefore won't decay, and that you can skip getting them cleaned by your dentist or not go as often, which is absolutely not true. You can still get gum disease, even with stellar dental implants that you take great care of at home.
It is recommended to go to the dentist every three to four months to get your dental implants cleaned and maintained by your dentist, which is slightly more often than many people get their natural teeth cleaned. Your dentist will be able to get in below the gumline in the areas that you're not able to reach through daily care.