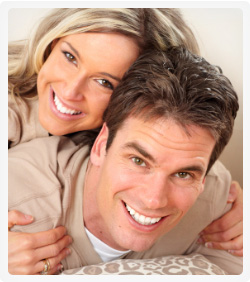 Advances in dental techniques have made it possible to have a beautiful, healthy smile throughout your life. At the Austin Dental Center, we are committed to helping you preserve the strength, functionality, and appearance of your teeth. Porcelain crowns help us do this.
Unfortunately, teeth break. Accidents or trauma can cause anything from small chips to large, jagged breaks in our teeth. It is also possible for cavities to be so large that traditional fillings are not sufficient to repair the tooth. For these reasons, crowns are often used to restore teeth so they are able to work properly. Think of a crown as a splint for the tooth. The entire visible portion of the tooth is covered by the crown and cemented into place. This restores the tooth's appearance, strength, and returns it to its natural shape and size.
Crowns are a common restorative choice because they can cover broken teeth, misshapen teeth, or those with extensive cavities where there isn't enough tooth for a proper filling to be placed. They can also cover a dental implant.
Porcelain Crowns:
Porcelain crowns present an excellent alternative, and one that keeps your smile looking and feeling natural. They are especially well suited for front teeth. These are the most esthetic types of crowns
Porcelain crowns, made of dental ceramic materials, are tooth-colored and have a translucence that mimics that natural enamel of your teeth. We carefully match the shade and size of the crown to fit in naturally with the rest of your teeth.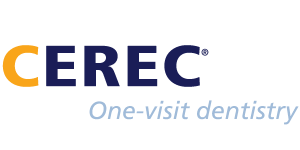 Proud Provider of CEREC Crowns
Austin Dental Center is a proud provider of CEREC ceramic crowns and restorations. CEREC is ideal for patients who want:
Highly aesthetic, tooth-colored crowns – created and placed during a single dental appointment
Metal-free biocompatible materials
Not to go through the hassle of an impression and a temporary
The Benefits of CEREC Ceramic Crowns
Only takes one visit
No impressions
No Temporaries
Metal-Free
Highly Aesthetic
How the CEREC Treatment Works
No Conventional Impressions – The CEREC 3D measuring camera scans the prepared tooth in just a few seconds. There's no need for unpleasant silicone impressions.
No Temporaries – CEREC restorations are milled out of a solid ceramic block in just a few minutes. They are then ready to be placed immediately. This eliminates the need for temporary filling and crowns. It also means that you need only one appointment. And you don't have to wait for days on end until the ceramic filling is finished.
No Long Waiting Periods – Because CEREC restorations can be placed immediately, you only need one appointment. You also benefit from a crown restoration which have demonstrated their durability time and time again.