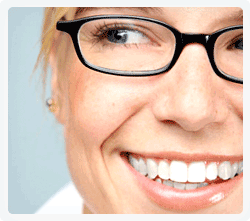 The Austin Dental Center's friendly, professional staff is happy to assist you with any questions you have about financing. We are able to accept assignments of insurance benefits for most major insurance providers and will help you with filing claims. We are now network providers for both Cigna and Humana.
To make financing your dental care as convenient as possible, we also accept a number of other payment options, including check, cash, Visa, MasterCard, American Express, Discover, and CareCredit. Payment is due upon service.
New patients are encouraged to discuss payment options with our friendly staff as they make their first appointments. You can do this by phone or by filling out the convenient online form.
Please let us know if your insurance information/carrier has changed so we can update your information and continue providing seamless care for all of your dental needs.
Our goal is to provide excellent dental care in a soothing, comfortable environment. This extends to making financing your care as convenient as possible for you. Please feel free to contact us with any questions you have.
Apply for Financing through CareCredit

Click Here to apply for financing through CareCredit